Agile, uninterrupted comms
The combination of mesh radio and satellite technology offers a unified, lightweight system that reduces cognitive load, streamlines communications, and maximizes situational awareness.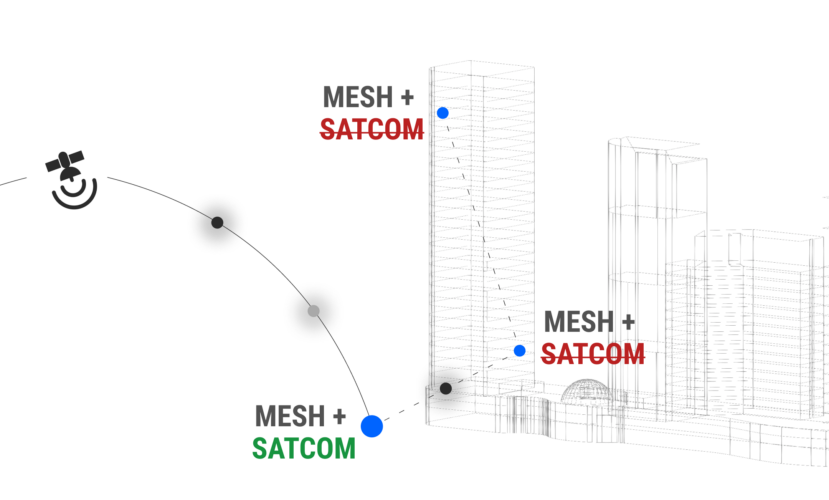 Introducing
SmartBackhaul™
SmartBackhaul™ intelligently routes data from the mesh network to the Node(s) that have the best satellite or cellular connectivity to serve as the most optimal wireless backhaul(s). Each team member carrying a Node can serve as a reliable backhaul, allowing the agility for mission teams to establish uninterrupted connectivity and situational awareness.
Request a demo
Book an interactive demo to experience the power of Node and learn how Somewear's scalable platform can support your operations.
Thank you!
Thank you for submitting your request for a demo. Our team will be in touch with you in the next 48 hours to schedule a time that works best for you.
Key benefits

MULTI-NETWORK RESILIENCE
Combining mesh radio and satellite technology. A flexible, reliable, and resilient datalink that adapts to dynamic operations.

UNIFIED & LIGHTWEIGHT
A single, lightweight solution that provides multiple data channels. Reduce cognitive load and streamline communications.

NEVER LOSE COVERAGE
Extend connectivity for miles in subterranean environments and bring satellite connectivity indoors with the help of SmartBackhaul.

SEAMLESS FAILOVER
SmartRouting – proprietary data routing software ensures connectivity across cellular, wifi, mesh, and satcom networks.

DYNAMIC BACKHAUL
SmartBackhaul – each Node's ability to serve as a backhaul eliminates the need to establish and stay in range of fixed infrastructure.

ATAK INTEGRATED
Power ATAK with a survivable communications network and share locations, messages, shapes, and more.

DATA SECURITY
AES 256-bit encryption – all data in transit and at rest is encrypted throughout Somewear's system.

RAPID DEPLOYMENT
Get setup in minutes, not hours. Somewear's intuitive design empowers teams to respond efficiently and effectively.
SEAMLESSLY INTEGRATES INTO YOUR KIT
Resilient situational awareness

SOMEWEAR GRID
Use Node to connect to Somewear's feature-rich platform, Grid, and stay connected, informed, and safe in any environment. Grid is available on iOS/Android and Web.

ATAK
The Somewear ATAK plugin enables users to connect Node to ATAK, allowing users to exchange messages, positions, and more when traditional networks are lost.

THIRD PARTY INTEGRATIONS
Node is built to integrate into your team's existing equipment load. Node can fully integrate with custom applications using Somewear's developer toolkit to facilitate data sharing while offline.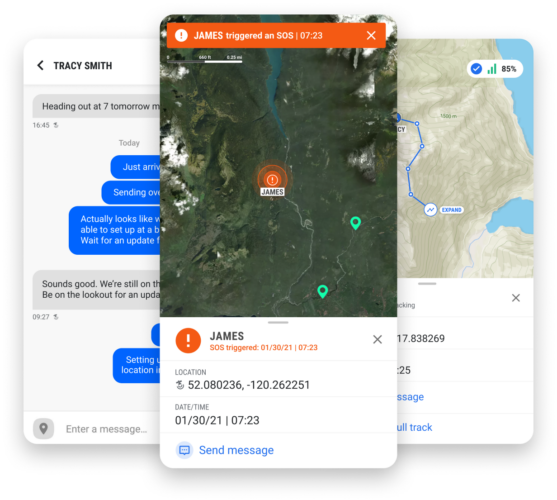 THE PLATFORM
Somewear Grid
Equip every member of your team with access to a feature-rich platform that allows them to stay connected, informed, and safe in any environment.
LEARN MORE
Learn more
We're continually improving our products — join us to be the first to know about app updates, integrations, new features, exclusive offers, and special events.
CONTACT US