Increase effectiveness and safety
Operators can utilize the native features of ATAK through low-bandwidth satellite connectivity
maintaining situational awareness in the most austere environment.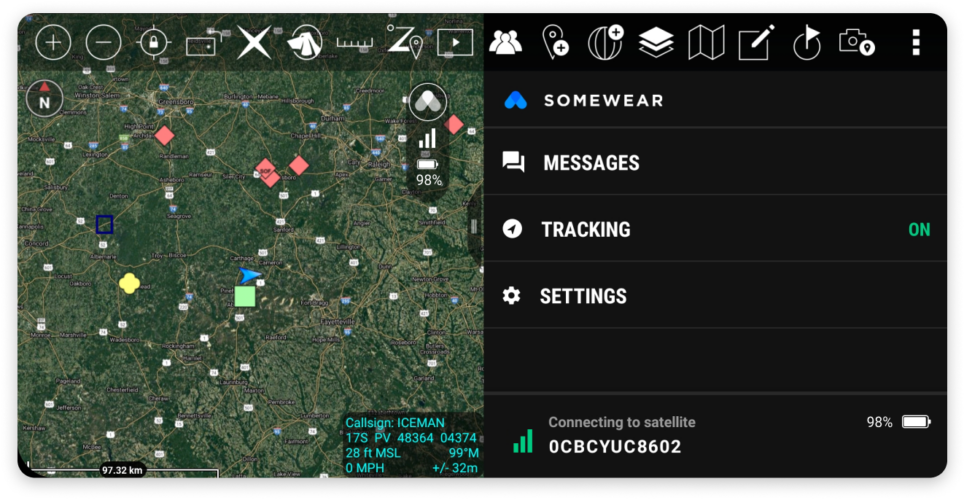 BLUE FORCE TRACKING
Enable tracking and broadcast operators' position for increased situational awareness.
MESSAGING
Create unique workspaces for every mission and keep in touch with personnel in the field.

MISSION PROFILE DATA
Share shapes, markers, and more mission profile data with everyone on your team.
SOS
Triggering a distress signal will notify your team so immediate action can be taken.

THIRD-PARTY PLUGINS
Enable other low-bandwidth, third-party plugins by leveraging the Somewear SDK.

ADDITIONAL SECURITY
AES 256 encryption and access to the EMSS gateway keeps all communications private.
Interoperable, efficient, and effective
ATAK, MOBILE APP, AND WEB APP
Our solution is designed for intuitive, seamless communication. All your messaging and tracking activity will be streamlined and available across your preferred channel. Take advantage of our commercial solution to easily integrate with partner forces and communicate through a single, centralized platform.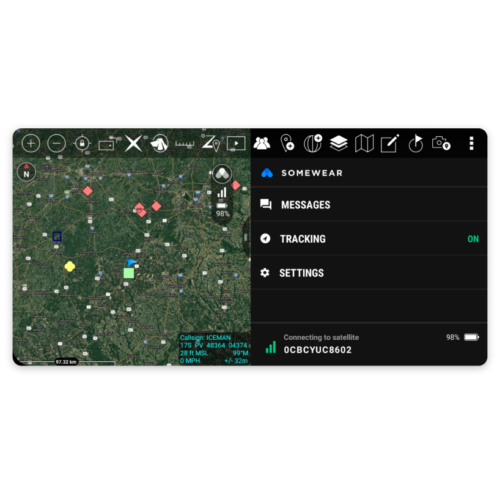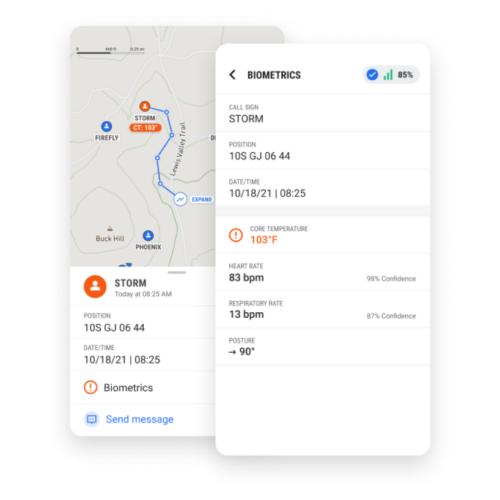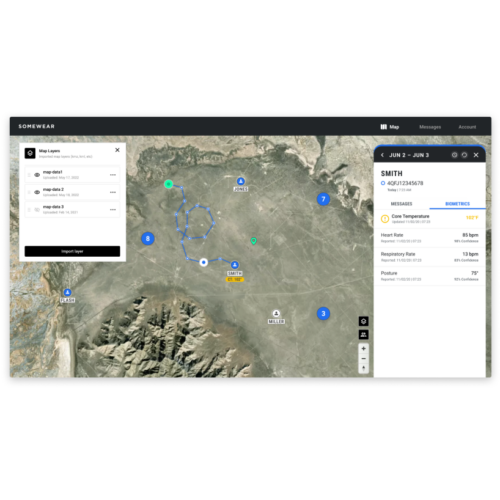 Build a resilient tactical network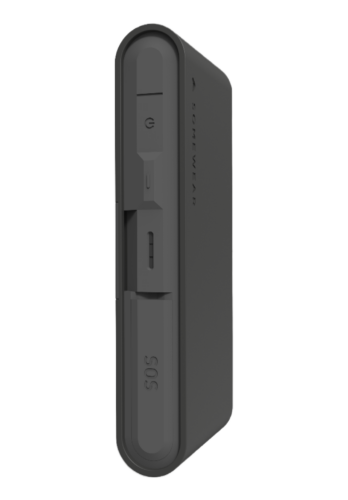 $999.99
Node
MESH + SATELLITE CONNECTIVITY
An encrypted multi-network solution, combining the efficiency of mesh radios and the resilience of satellite technology with SmartBackhaul™ technology.
Learn More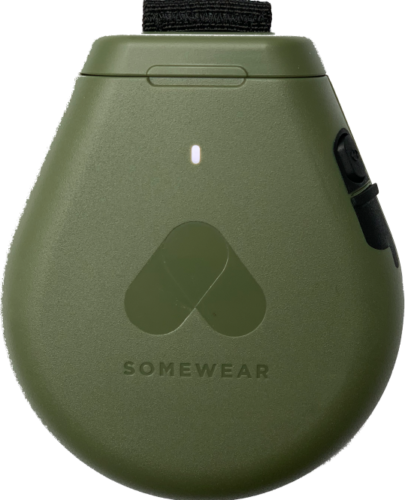 $499.99
Global Hotspot
COMMUNICATE. TRACK. PROTECT.
An encrypted, resilient satellite solution that integrates into any kit. Communicate securely, track confidently, and maximize situational awareness.
Learn More
Learn more
We're continually improving our products — join us to be the first to know about app updates, integrations, new features, exclusive offers, and special events.
CONTACT US